The Gardens of Casa Loma
The Gardens of Casa Loma – Toronto's best patio experience.
Offering guests an opportunity to enjoy a casual meal al fresco in the center of Casa Loma's award-winning gardens surrounded by spectacular views of the city skyline and the majestic castle. 
Open select days June – August from 5pm daily.
Reservations Recommended.
Does not include access to tour inside Casa Loma.
To contact the reservations team, please call 416-523-0450 or email reservations@casaloma.ca
The Gardens of Casa Loma is cashless, payment by debit or credit only.  In the event of inclement weather, guests may ask for their bill and their meal packed/prepared to go. All sales will be final at the time the order is placed with the server.
CANCELATION POLICY: A valid credit card is required to confirm the reservation. A $40 per person will be charged to the credit card provided when cancelling with less than 24 hours notice.
Liberty Caffé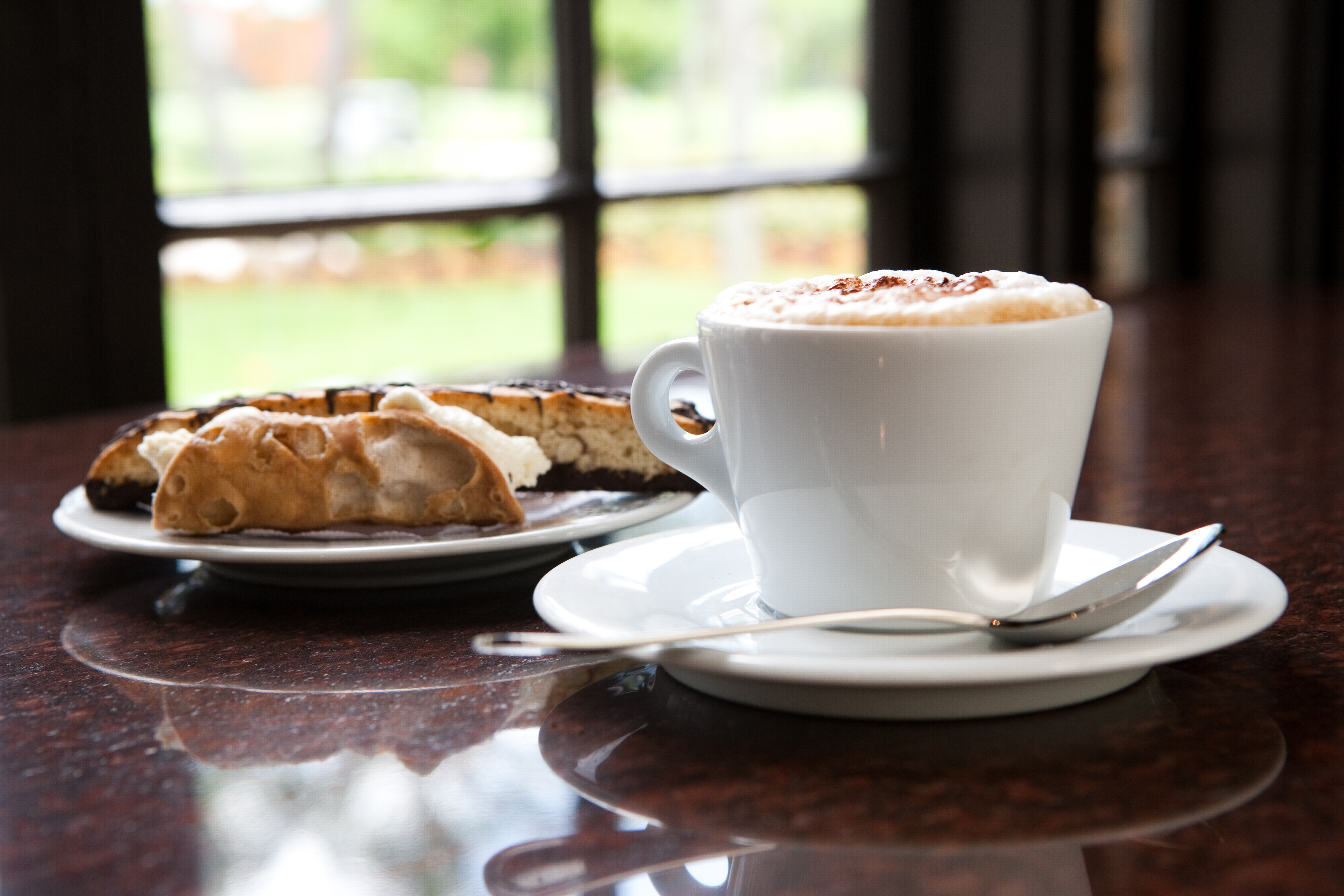 The Liberty Caffé is the ideal spot for a morning coffee with a fresh pastry or a warm hearty pasta for lunch. 
This charming Café features pressed sandwiches, fresh pastas, pastries, specialty coffees and juices.
Admission to Casa Loma is required to access the LIberty Caffé. Reservations not required.