The Gardens at Casa Loma
Welcome to The Gardens at Casa Loma. Offering guests an opportunity to enjoy a casual meal al fresco in the center of Casa Loma's award-winning gardens surrounded by spectacular views of the city skyline and the majestic castle. Includes access to Casa Loma's stunning estate gardens for Toronto's best patio experience.
Dining in the Gardens at Casa Loma will begin June 2nd, with the ceremonial lighting of a beacon to celebrate The Queen's Platinum Jubilee, commemorating Her Majesty's 70th year as the Monarch and Head of the Commonwealth, in partnership with the Rotary Club of Toronto, The Honorable Company of Freemen of the City of London of North America, and St. John Ambulance. The ceremony begins at 8:30 PM with an official visit from Her Honour, the Honourable Lieutenant Governor of Ontario, Elizabeth Dowdeswell, official speaking remarks by dignitaries, and live entertainment including a bugler from The Queen's Own Rifles of Canada, a piper from St John Ambulance, a musical performance by the NYT Hearts of Fire choir, followed by the formal Beacon lighting at 9:15 PM.
Liberty Caffé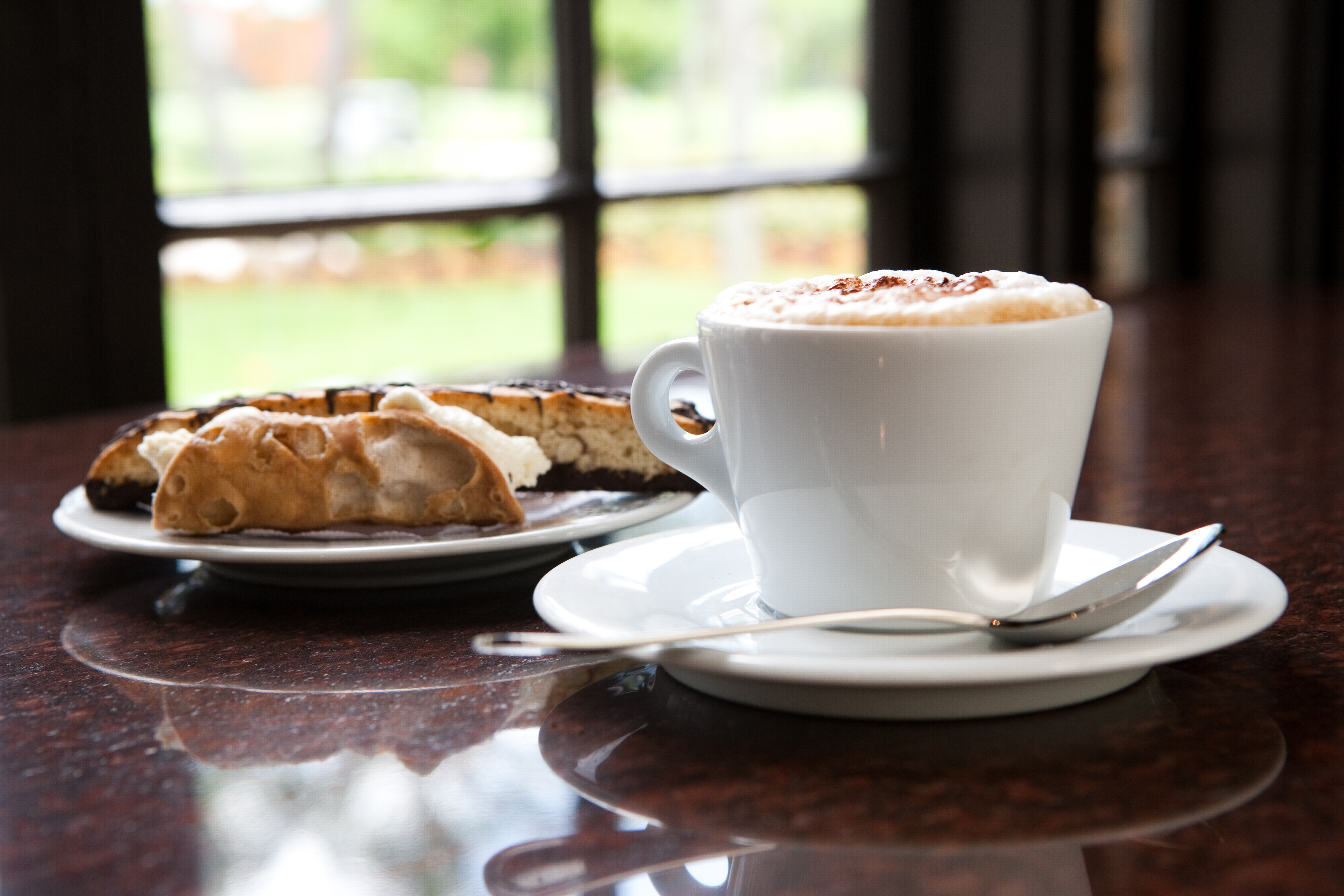 The Liberty Caffé is the ideal spot for a morning coffee with a fresh pastry or a warm hearty pasta for lunch. 
This charming Café features pressed sandwiches, fresh pastas, pastries, specialty coffees and juices.
Open Wednesday – Sunday 
10am – 4pm
Admission to Casa Loma is required to access the LIberty Caffé. Reservations not required.