The Gardens at Casa Loma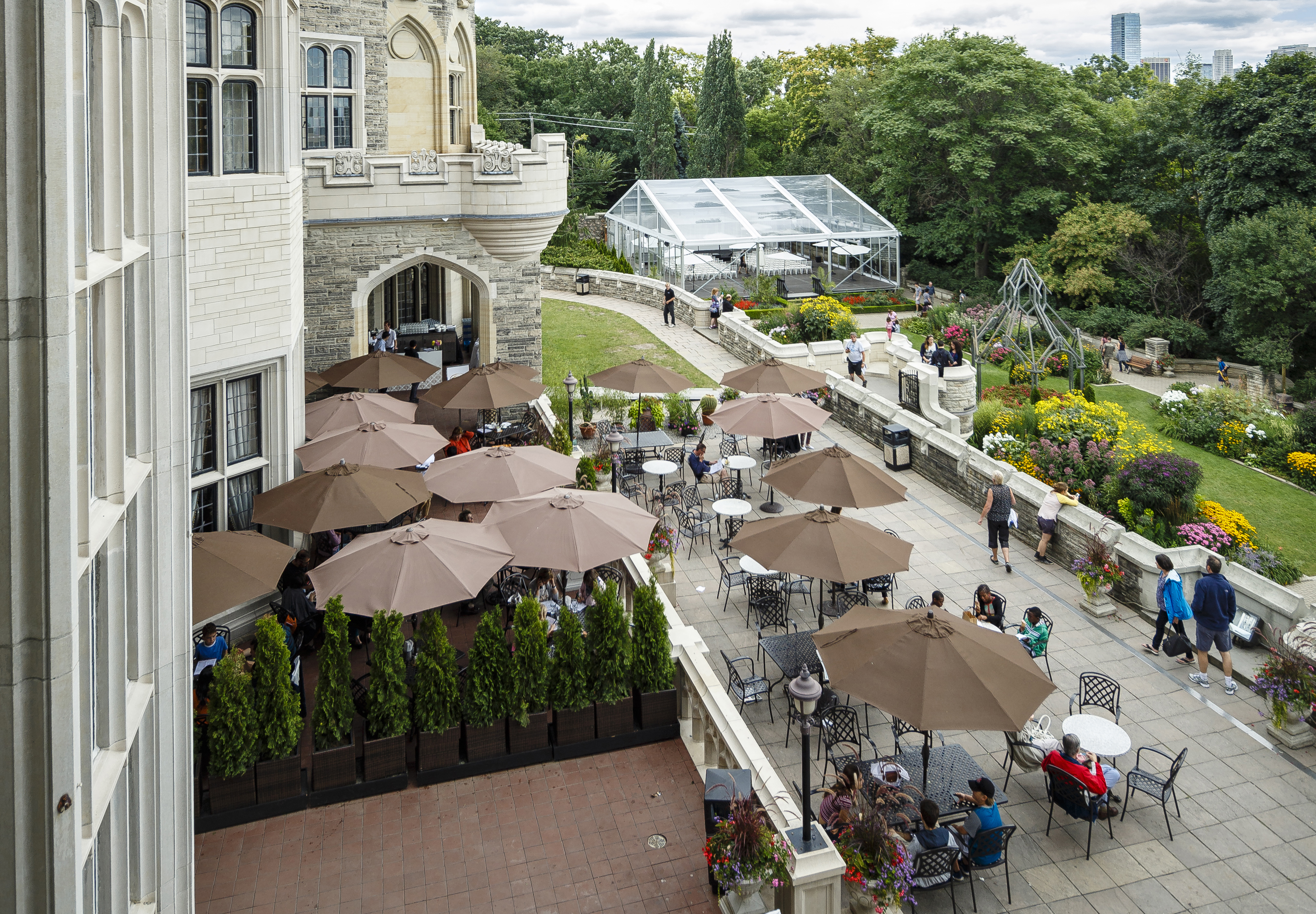 Welcome to The Gardens at Casa Loma. Offering guests an opportunity to enjoy a casual meal al fresco in the center of Casa Loma's award-winning gardens with surrounded by spectacular views of the city skyline and the majestic castle. Includes free access to Casa Loma's stunning estate gardens for Toronto's best patio experience. Admission inside Casa Loma is not included.
Open Daily 5pm-9pm. Starting Friday June 26th
Please note, given the current restrictions, Casa Loma will not be able to host guests indoors for dining. In the event of inclement weather, The Gardens at Casa Loma will be closed.
Open Daily 9:30 a.m. – 5:00 p.m.
1 Austin Terrace, Toronto, ON
T: (416) 923-1171 | E: info@casaloma.ca